Naughty Dog's Uncharted is undoubtedly one of the most popular game series ever. The first Uncharted game released in 2007, and fans have loved every new installment in the franchise since. The game's story is very captivating for anyone who plays it, and even non-gamers can relate to it. Therefore, it is no surprise that fans are getting an Uncharted movie starring some of the biggest names in Hollywood.
The movie's lead actor, Tom Holland, recently shared the first look of his character, Nathan Drake. Following Tom's lead, Mark Wahlberg has shared a video on Instagram that reveals his look as Victor "Sully" Sullivan.
ALSO READ– New PlayStation 4 patch gives a taste of PS5 feature
Uncharted fans love Mark Wahlberg's look as Sully
Victor has been a prominent character in the Uncharted game series. He is an American treasure-hunter, fortune seeker, and business manager. But most importantly,  he is a mentor to the protagonist, Nathan Drake. Naturally, fans can expect some dazzling chemistry (hopefully) between Tom Holland and Mark Wahlberg in the movie.
Sully has a mustache, and that is the trademark of his look. Accordingly, Mark Wahlberg has also grown a glorious mustache, and fans love it. Holland too loves Wahlberg's look and claims that he is going to be amazing as Sully. Usuall people loves to watch Mark wahlberg movies.
Tom Holland on the movie's plot, and his on-set experience
The lead actor of the movie answered some important questions about the movie as he talked to IGN. He appreciated the stunt department in Berlin, "The stunt department that we have out there in Berlin have done an amazing job already, prepping the stunts, and it's going to be an exciting one."
When asked about the movie's plot, Tom ensured that it is a fresh take. Certainly, the movie will not miss out on some epic adventures in the game, but it will be equally entertaining for the cinema fans unaware of the game series' plot.
"But it's a pretty awesome movie, and it's global. We travel the world, we see some amazing places, and Mark Wahlberg and I are going to have a great summer together," said Holland.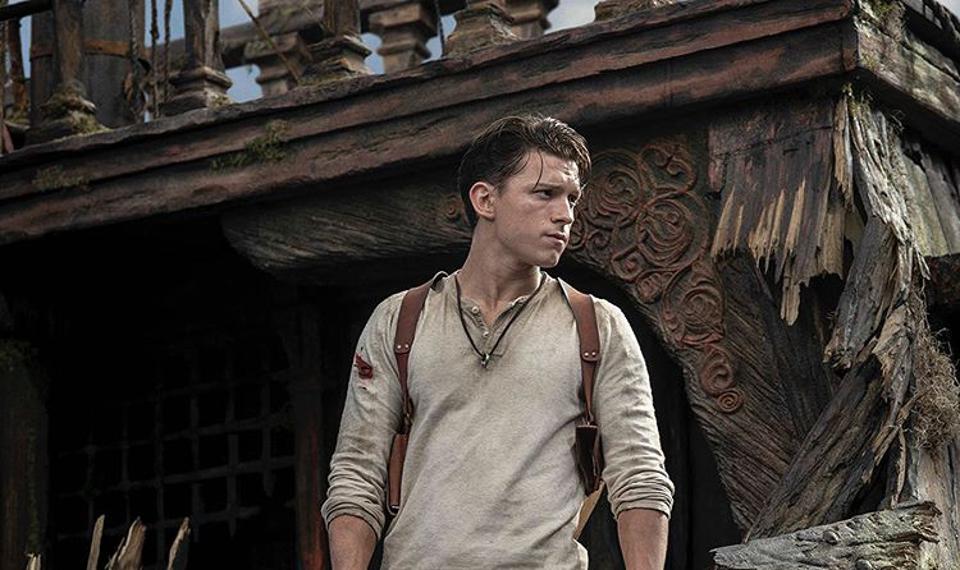 Movie adaptions of popular games is hardly a new phenomenon in Hollywood. Gaming fans around the world have already seen several movies based on their favorite game titles such as Resident Evil, Prince of Persia, and Assassin's Creed. Unfortunately, these video-game movies haven't been the most successful to convince the audience. However, fans will hope that the upcoming titles like Uncharted itself put on a better show.
ALSO READ–  IT'S HAPPENING: Microsoft Xbox teases potential integration with Discord