The 2020 NFL season is turning out to be a nightmare for Sam Darnold and his New York Jets teammates. They are the only team in the league who are yet to register a win this season. Their below-par displays have already led to rumors linking future number one draft pick, Trevor Lawrence, to the Jets in 2021.
But nothing is going to distract the 'fit again' Sam Darnold who is looking to resurrect his season in the coming months.
ALSO READ – Roddy White Wants Trevor Lawrence to Stay in College Rather Than Join the Jets
Sam Darnold not fretting in light of Trevor Lawrence rumors
Sam Darnold & Denzel Mims at practice today 🔥✈️

📸: @DanSzpakowski pic.twitter.com/BeBOGu30hR

— 𝙅𝙀𝙏𝙎 𝙈𝙀𝘿𝙄𝘼🛫 (@NYJets_Media) October 22, 2020
From four games, Darnold has 792 yards and three passing TDs to his name. He also has four interceptions and has been sacked 12 times already. He is expected to start on Sunday against the Buffalo Bills after recovering from a shoulder injury.
But there is already conversation brewing in New York surrounding the potential arrival of the highly-rated Trevor Lawrence in 2021. The Clemson Tigers quarterback is expected to be the number one pick in next year's draft. With the Jets having the worst record in the league at the moment, they are expected to draft Lawrence in the offseason.
Here's what Darnold had to say at the prospect of being replaced by Lawrence next season.
"Yeah, you know, I mean, I have social media. I've seen some of the things, but … Yeah, we've got a game to win this week and that's all we're worried about. For me, it's out of my control. I'm here to do my best and help this team win games," Darnold said via ESPN.
Jets quarterback eager to improve upon poor start to the 2020 NFL season
The New York Jets are having a tough time in the league at the moment. They are winless after six games heading into Week Seven. The Jets failed to score a single point in their previous 24-0 loss to the Miami Dolphins last weekend. Joe Flacco was their quarterback in the absence of Sam Darnold.
Despite their on-field struggles, Darnold seems determined to turn things around in the coming weeks.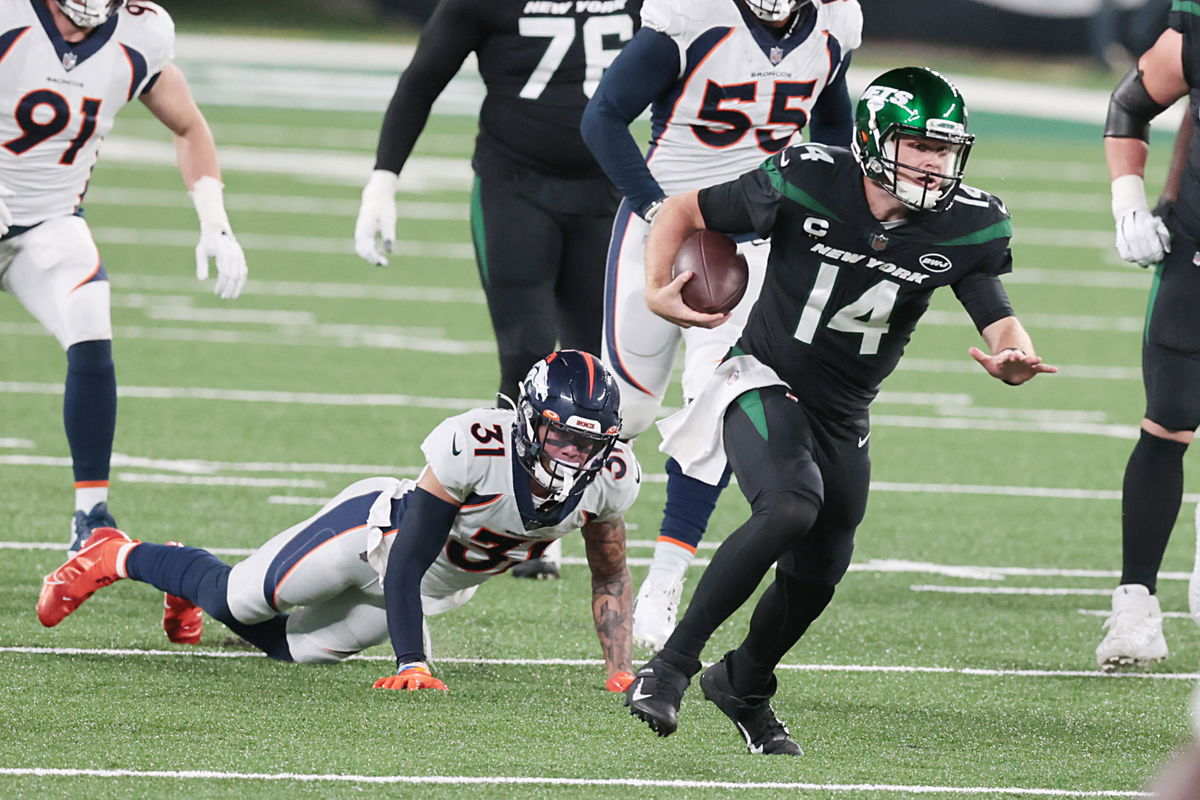 "I don't think I've played well enough to win, that's just shooting it straight. We haven't won any games, so obviously I haven't played well enough."
"Some of those games have been hard to put on him and evaluate him," Gase said. "It's survival mode because of what's going on injurywise. How many games has he had with the group we put together at the start of the season? We haven't seen what it looks like with the group we drafted and signed," Darnold added.
The Jets host Josh Allen's Buffalo Bills at the MetLife Stadium on Sunday. The Bills are winless in their last two league outings heading into this weekend's clash. Can Darnold lead his team to their first win of the season?
ALSO READ – "Aaron Rodgers is the Best to Ever Play the Game" – Packers Teammate Lauds Veteran Quarterback