Roman Reigns and Drew McIntyre are the biggest names on the WWE roster at the moment. Therefore, a match between them will be groundbreaking and will go down in history as one of the greatest matches of WWE.
Dave Meltzer predicts that this match will take place at WWE Survivor Series 2020. Interestingly, Triple H had claimed that this match will be as huge as Hulk Hogan vs. Ric Flair.
The match between the WWE Champion and the WWE Universal Champion will be the biggest draw for the company at the moment. Both McIntyre and Reigns will work towards emerging victorious and putting their brand at the top.
Now, if there is a possibility of this match, then the company will definitely go towards a build up. Both Superstars will be present at Hell in a Cell. If the company wants to do this match, then WWE will capitalize on this idea to the fullest.
WWE might return to pre-2019 model for Roman Reigns vs. Drew McIntyre
The Survivor Series has always comprised matches where Superstars from both brands collide. Until 2016, the Superstars from each brand fought in the Tag Team, Women's, and Men's matches. However, in 2017, the rules changed. WWE laid out the law that they will book Champions from each brand in one-on-one matches.
Coming to 2019, WWE was forced to change the rules after introducing NXT.  After this, the matches developed into triple threat matches.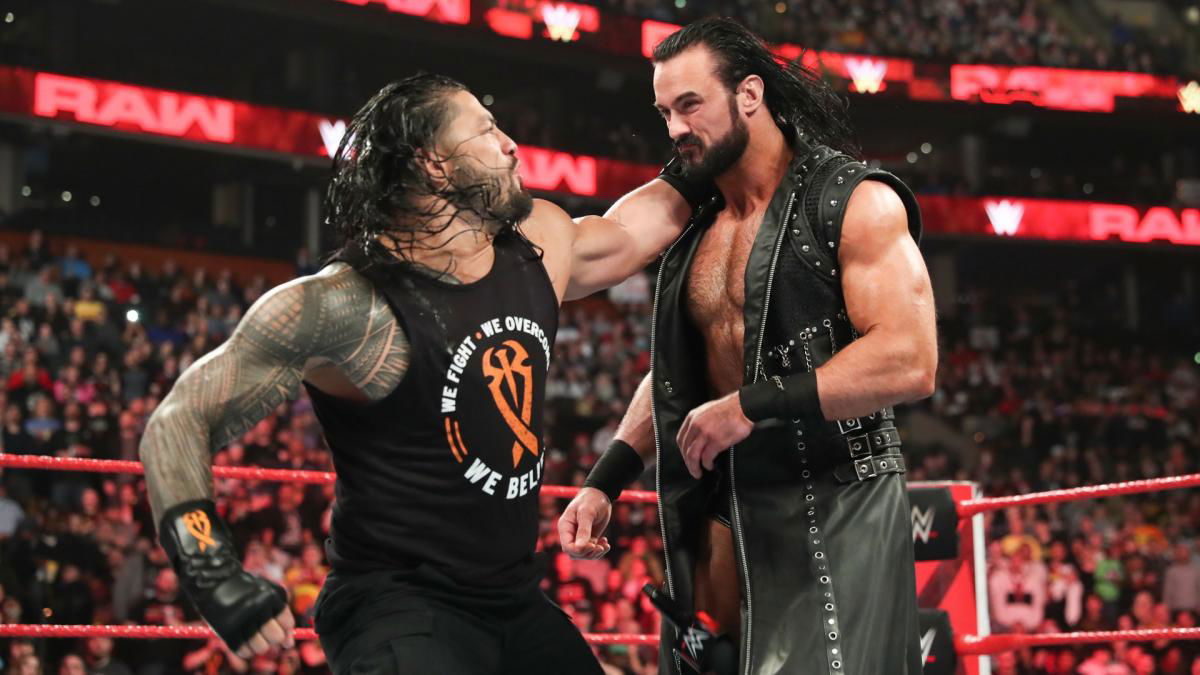 Soon, each of the brands presented their champions regularly to defend the titles. Some examples are Brock Lesnar defending his WWE Championship against Rey Mysterio, The Fiend defending his WWE Universal Title against Daniel Bryan, and others.
If WWE returns to their previous model of Raw vs. SmackDown from before 2019, it is possible that Roman Reigns and Drew McIntyre will get inside the ring in a battle for brand supremacy and respect.
If this model returns, then the WWE Universe might get to witness two other matches as well. One will be WWE Intercontinental Champion Sami Zayn against WWE United States Champion Bobby Lashley. Next, the match between WWE Raw Tag Team Champions The New Day and WWE SmackDown Tag Team Champions The Street Profits.